Celebrate Halloween with the Tampa Theatre for their 5th Annual A Nightmare on Franklin Street. The film series includes back-to-back horror films, ghost tours, special screenings and more.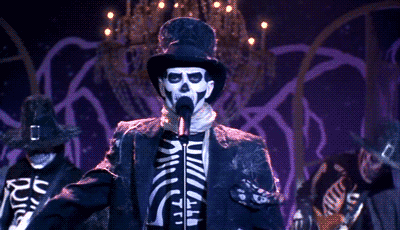 The event is sponsored Anheuser-Busch. Additional support is provided by the State of Florida, Department of State, Division of Cultural Affairs, Florida Council on Arts and Culture, and the Hillsborough County Board of County Commissioners as well as UNATION.com.
Here is the schedule:
Monday, October 23rd: Get Out, The Strangers
Tuesday, October 24th:  A Girl Walks Home Alone at Night, Interview With A Vampire
Wednesday, October 25th: Invasion of the Body Snatchers, The Evil Dead
Thursday, October 26th: As Night Falls, Dawn of the Dead
Friday, October 27th: The Babadook, The Shining
Saturday, October 28th: Frankenweenie, Frankenstein, Young Frankenstein, Frankenhooker
Sunday, October 29th: Hocus Pocus, Attack of the 50 Foot Woman, Spirits of the Bay
Monday, October 30th: Cat People, From Dusk Till Dawn
Tuesday, October 31st: Wallace and Gromit – The Curse of the Were-Rabbit, Halloween, Halloween Pussy Trap Kill! Kill!
Buy tickets: http://tampatheatre.org/fest/a-nightmare-on-franklin-street/